Alphavita, Started From Sanyo, Inherited From Panasonic
2021-07-01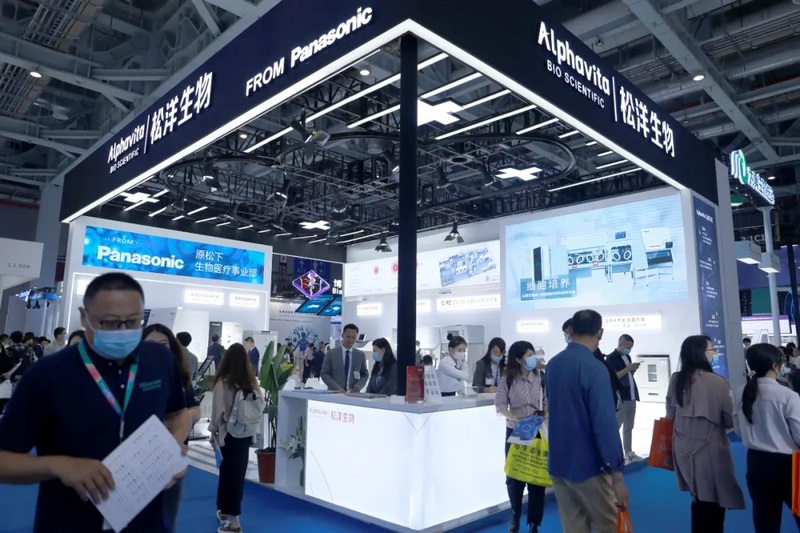 Alphavita, started from Sanyo, inherited from Panasonic, based on sample preservation, In-depth mining of sample resources to provide overall solutions for the clinical application of cell therapy Alphavita Booth (2.1 D11)!
In this booth, there are four categories of products: sample storage, sterilization, cell culture, and laboratory environment equipment. Alphavita will present you one by one, from Sanyo to Panasonic, from Panasonic to Songyo, from stability to change, Alphavita has accumulated a long history and will continue to provide high-quality products and services to users in the life sciences field.
The high performance-cost ultra-low temperature freezer and medical refrigerator(for Vaccine and cell storage) to you as it is for your future reference whenever you have needed in your project. We are now cooperating with some big companies so like Pfizer、Chinese Blood Center, Chinese CDC, etc. We can do better than ever to serve you in the future. For your better understanding, the following is a catalog of our company:
Alphavita is a new brand born with the development of Sanyo and Panasonic with nearly 30 years experience in this area. In 2018, Alphavita completed the integration with Panasonic's Biomedical Business Division, becoming the sole enterprise to run Panasonic's former biomedical business in China. While using the brand Panasonic legally and independently, we created a new brand-Alphavita in 2019, to officially start our business in life science.
While inheriting Sanyo's and Panasonic's proven technologies, Alphavita devotes itself to 4 categories of products: Sample preservation product, Sterilization product, Cell processing product, and Lab environment equipment; Aiming to improve enterprise competitiveness and user-friendliness on a digital and intelligent basi.